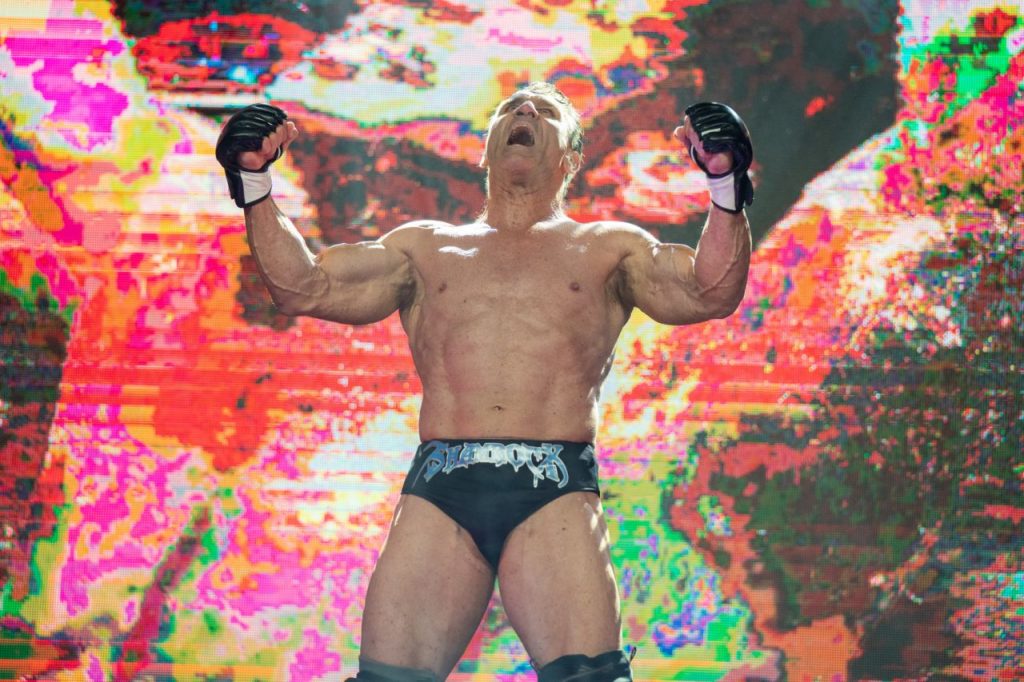 For Ken Shamrock, the worst thing he can possibly be is "normal."
In Shamrock's mind, normal goes against everything he believes in. For the UFC legend and combat sports icon, normal means he isn't attacking every moment and opportunity like he did his opponents during his heyday as an MMA fighter.
"The way I live my life is that I challenge myself to be better," Shamrock told Yahoo Sports. "At one point in my life, I lost that challenge. I wanted to just sit, lay on the couch and let life pass me. That's not me. I looked in the mirror and I knew that wasn't me. The only way you can truly live life is by getting up, doing things, challenging yourself, trying to be better, because that's what life is. It doesn't go to a certain age and then you say you cannot challenge yourself anymore."
At 56, Shamrock's MMA fighting days are behind him, but he has continued to challenge himself when it comes to professional wrestling. After being away from the business for more than a decade, Shamrock returned to the independent circuit in 2018 and then Impact! Wrestling in 2019.
[At first,] I felt a little bit rusty, I didn't have timing, but ultimately I felt good and wondered where I would be when I had my feet under me," Shamrock said. "I am so excited to be where I'm at right now at my age, to be having fun and enjoying myself, to not feel like I don't belong. I feel like I'm at the top of my game, that I'm in the mix, I feel like I have a great shot at staying at the top of the card. This isn't charity, man, I'm earning every spot and I'm not done."
A year after his in-ring return for Impact!, Shamrock is being inducted into the promotion's Hall of Fame. Shamrock, who was one of the biggest names to sign with Total Nonstop Action wrestling at its inception in 2002, became the promotions first heavyweight champion and remains to this day one of the most recognizable names associated with the company.
"It's a moment you're going to cherish for the rest of your life and beyond," Shamrock said of his induction. "You have been recognized by your fans and your peers. Obviously life's not over, but for a career that you've started and that you tried to achieve many goals in, this is a story that comes to a good ending. I'm honored. There's not enough words to even say."
Impact! will hold its ceremony for Shamrock — already a UFC Hall of Famer — at 7pm on AXS TV on Saturday, prior to its signature "Bound for Glory" pay-per-view event. Shamrock, who made his name in pro wrestling during his run with WWE in the late 1990s, reached out to Dwayne "The Rock" Johnson to record a message for the "World's Most Dangerous Man" ahead of the event.
Shamrock and Johnson feuded in WWE during the heralded "Attitude Era," culminating in a match in the finals of the "King of the Ring" tournament in 1998, where Shamrock submitted Johnson to win the event and helping push the former MMA star's wrestling career.
"The special things [in your career] truly come when other people help you achieve those goals," Shamrock said. "I think Rock was one of those people, along with a lot of other guys — Mankind, Undertaker, Jim Ross — that either gave me advice or great words, were able to work with me and put on great matches with me when I was green and I didn't have that knowledge. Being able to help one another achieve those goals, those are the things that you remember. Without those stories or people you don't achieve greatness."
The induction caps off somewhat of a resurgent year for Shamrock, who in addition to being a consistent presence on Impact!, has launched a podcast and had a book released about his life. It was a span where fans were able to get a rare glimpse into the former UFC fighter.
"I think that there's so much that the media and ourselves, that we portray, what we want people to see," Shamrock said. "When you peel back the layers and see what everybody is, it's not special. We are human beings like everyone else. We make mistakes."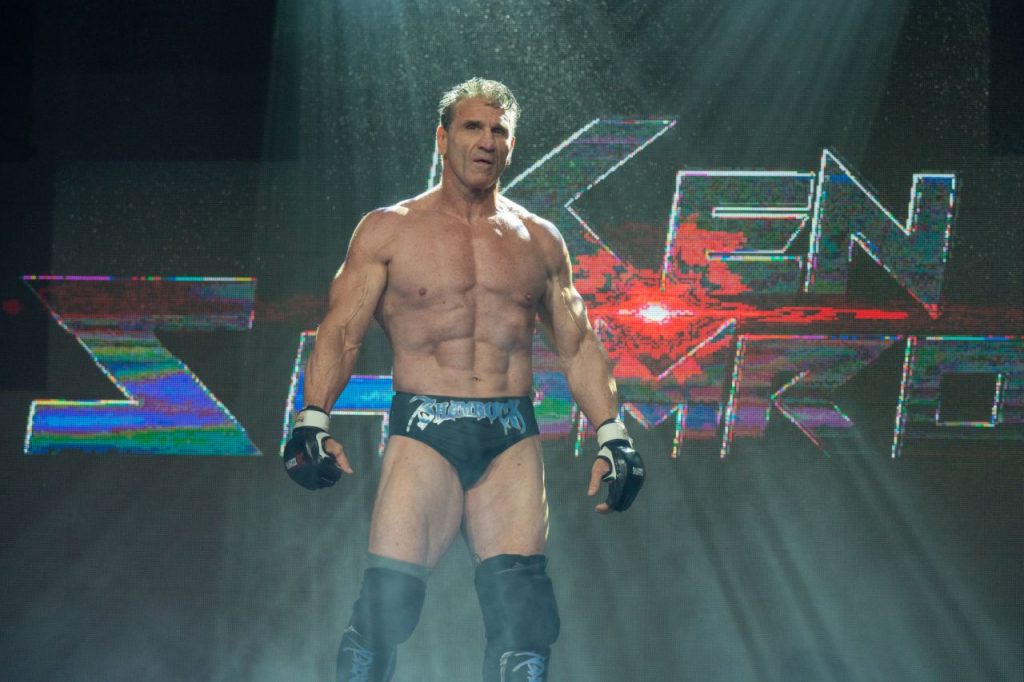 Part of Shamrock's return to professional wrestling has also been recapturing his identity as an in-ring performer and understanding his role within the business.
As one of the pioneering crossover talents, Shamrock's old gimmick — "The World's Most Dangerous Man" — was a hit during his run with WWE and his initial stint with TNA, but in the years that followed, professional wrestling focused more on "chain wrestling."
Recognizing the direction the industry has gone in and his skill set, Shamrock looked to recapture his old persona and fill a "needed" hole in Impact!.
"For me, I think it's something that needed to happen," Shamrock said. "If you've watched Impact!, you see the frustration if I make a mistake or I do something one too many times, or I'm not looking the way I want it to look — a string of moves that I didn't do correctly or if I've missed a spot. These are all things that have been coming together since last year.
"I get what has been going on and I enjoy it, but I have my style. It's like football, you see someone get separated from the ball with a hit. Yeah the rest of the game is good — the speed, the acrobatic catches — but when there's a big hit and someone gets laid out, that's what gets the people on their feet and that's what I do."
Shamrock credits Sami Callihan, one of the top performers on Impact! and someone who he has worked with over the past 10 months.
"I have tremendous respect for him because of his knowledge of pro wrestling and his thought process when it comes to pro wrestling," Shamrock said. "He helped me understand who I was as a wrestler. I am not the Ken Shamrock who comes in and does hip tosses and all of these other moves."
In addition to his induction into the Impact! Hall of Fame, Shamrock also has a match against Eddie Edwards on the "Bound for Glory" card. It will be a night that, after a year of finding himself, Shamrock will have to once again challenge himself to not rest on his laurels and perform at a level that meets his standards.
In other words, anything but normal.
"I've had my wild times, but when it came time to step in the ring, I gave it 100 percent," Shamrock said. "That's part of being a Hall of Famer. Now I believe I am where I am supposed to be and go do what I know how to do."
Shamrock's induction will take place this Saturday, October 24, during the "Live Countdown to Glory" airing on AXS TV at 7 pm ET.
See the article on Yahoo! Sports at https://sports.yahoo.com/ken-shamrocks-journey-to-the-impact-wrestling-hall-of-fame-165602305.html